You guys. I wrote a book. Well, technically I co-authored a book alongside the fabulous Melissa Averinos. It's totally surreal to see our names on the cover of a stack of books currently sitting in my office. Even weirder that I can recognize my handwriting all over the covers of said books.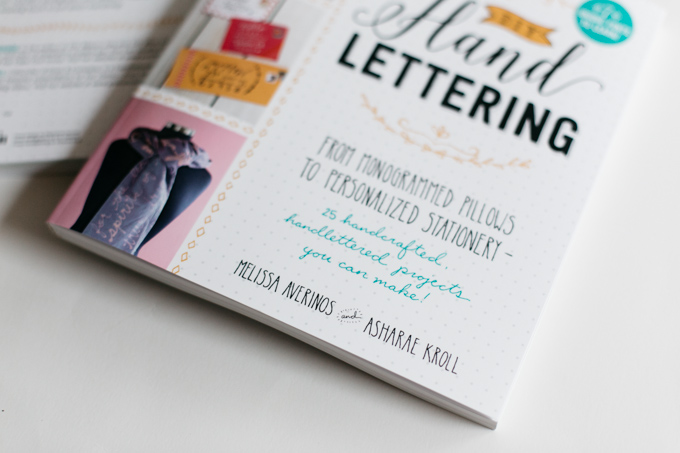 Rewind. About two years ago I got an email from a lady at Adams Media, a publishing company based in Massachusetts. She asked if I'd be interested in co-authoring a handlettering book as an "artist author" who would create all the lettering styles for the book. Obviously I said yes.
I had a great time creating different lettering styles and the variations on each one to give our readers some inspiration to take each style and make it their own. I decided we needed a little something extra for the book, so I created several pages of doodles, flourishes, banners, and floral wreaths, and wrote the instructions to go along with the lettering styles and the doodles. My co-author Melissa is the "craft author" and she took the styles and doodles I created and made a ton of crafts with them – she's a crafting genius.
The book turned out to be a great mix of craft projects and inspiration to take what you see and make it your own. My hope is that you see the handlettering styles I've created and put your own spin on them, experiment and add your own personality, and end up creating something entirely your own.
I would be absolutely delighted if you guys bought my book! Buy it for yourself, for your grandma, for your roommate, for your coffee table, or even for your dog. Christmas is just around the corner after all!
You can buy DIY Handlettering over here
on Amazon!
(That's an affiliate link ya'll! That means if you click on it and make any purchase through Amazon, I make a small commission off your order, at no additional cost to you. Thanks for helping me keep food on the table here at This Wild Season!)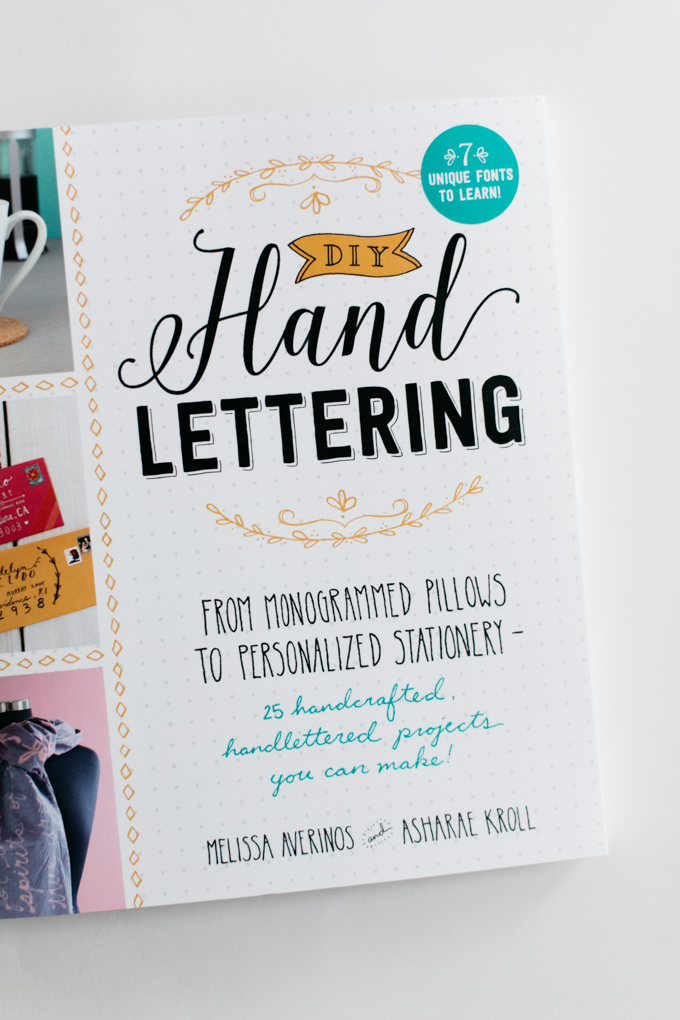 The entire process of seeing a book from idea to print was a lot of fun.  It's funny to have a lot of the publishing process demystified in a way. The company that published our book does things quite a bit differently from other companies in that they seek out authors to write about topics that are popular in the moment. I confess I thought it was a scam when I first got the email! I'd never heard of a company that does things like Adams Media.
I truly learned a ton through the whole process. It was great to have the creative freedom to create additional lettering styles and fun embellishments for our readers to incorporate into their projects. And it was such a sweet surprise to see my doodles incorporated throughout the book as well! Toward the end of last year when we submitted our final draft, it just looked like a strangely formatted Word document. It was hard to imagine how it would turn out in the end. A couple months passed and we finally got to see what they'd done with all our hard work. Overall they designed it beautifully – and even the practice pages were a sweet surprise we weren't expecting!
It's so fun to look at it now and think back to all the hard work that went into it. Some of the nature doodles were inspired by our trip to Oregon last summer, scribbled in my notebook while we sat on the cliffs overlooking Cannon Beach. I remember sitting in the Seattle airport, typing away on my laptop to make one of our deadlines before our red-eye flight that night. Other styles I created while sitting on the floor in our family room, a football game or something else on in the background. A few lettering styles I created didn't make it into the book, and others took their place instead. And the cover – oh the cover. We had some discussions about that one. But for now we'll just file it away in the "you live and you learn" folder.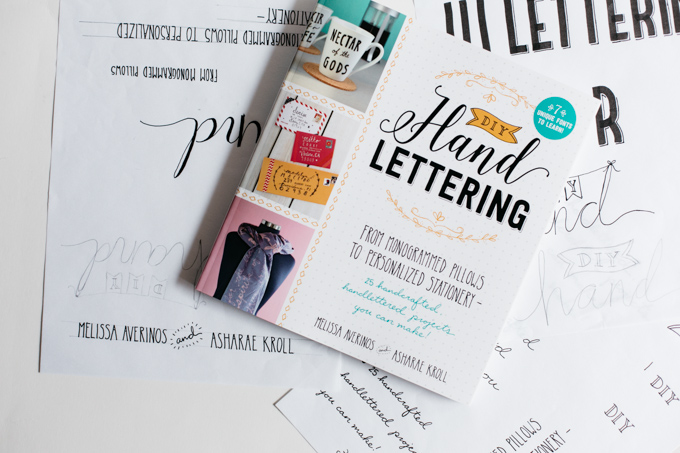 I loved working with my co-author Melissa. She's written a couple books with Adams before, so even though we never met in person, I felt like she was guiding me along through the process, letting me know how everything works. We'd text each other late at night – ack! Have you met the latest deadline? How are the crafts going? What do you think of this lettering style? It's so wild to create a book with someone even though hundreds of miles separate us. Oh technology.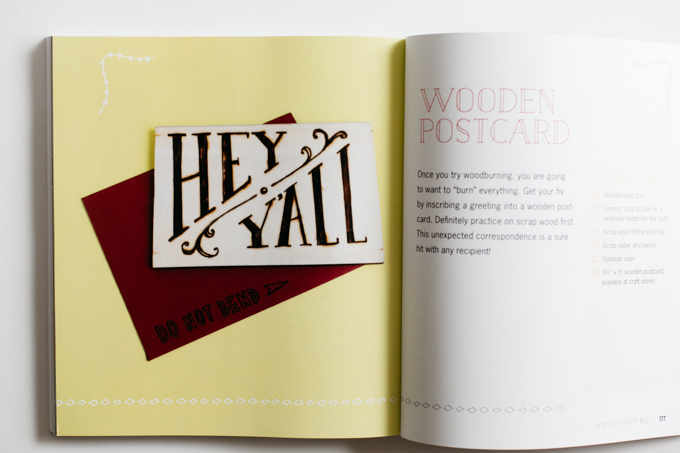 The sweet part of all of this is that writing this book has opened up some incredible new opportunities for me. Since the book
came out I've started teaching handlettering classes locally with SkillPop here in Charlotte. It's an amazing start-up that is providing awesome in-person classes on a whole range of topics. If you're local to Charlotte or Raleigh be sure to sign up for the newsletter and check out all the classes that are currently offered. Handlettering always sells out, so you've got to be quick to sign up if you're interested in taking one of the classes!
And now, congratulations if you made it to the bottom of this post! Be sure to check out my Instagram page for an opportunity to win two signed copies of my book – one for you and one for a friend!