2014 has come with an immense amount of learning for us in and out of the kitchen. We spent over 100 days of our year on the road or in the air, traveling to shoot weddings and engagement sessions, visit friends and family, and everything in between. I reflected on our year with Grain & Compass over on our blog yesterday, but I also wanted to reflect on everything I've learned in the kitchen this year.
Here on This Wild Season I've reflected on what it's like to be an introvert, my struggles with battling against comparison, and learning how to strive for meaningful work rather than striving for success by the world's standards. As I started reflecting on all the food-related things I've learned this year, my list actually got much longer than I expected! I have loved that this blog is a creative outlet and source of encouragement for me to try new things.
I hope you see something below that you haven't yet learned how to do, and that you follow the links and learn something new! Tis the season for New Year's Resolutions and learning new things – the great thing about learning a new technique to use in the kitchen is that it's a lifelong skill you'll always have! You can take each of the skills below and use them in so many ways to create new and delicious food for you and your family.
What I've learned in 2014:
– How to peel a butternut squash. There are lots of ways to peel a butternut squash, but I learned a method recently that involves poking holes in your squash and microwaving it for a few minutes to make it easier to peel. Read more about it in my recipe notes for Butternut Squash Soup.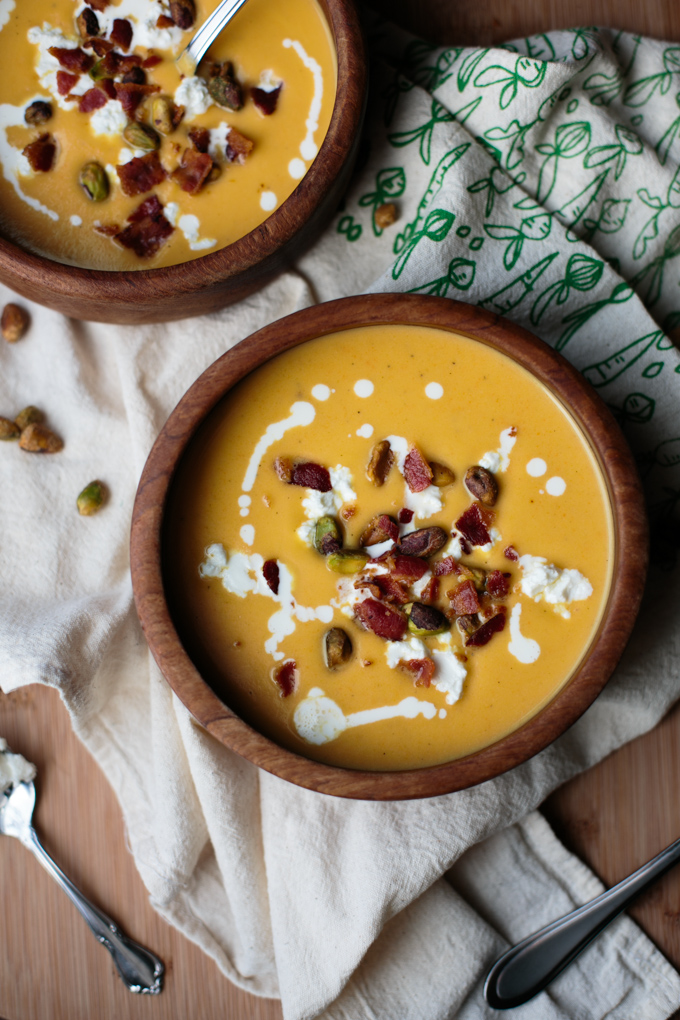 – How to clean leeks. Leeks are in season through the winter, reaching their peak in January. If you've never cooked with them, now's the perfect time! They have a mellow onion flavor that works well in many dishes. Leeks are grown in sandy soil, so they typically have fine sand and grit hiding between the layers. Here's a great quick video online that shows how to simply cut and wash leeks.
– How to make the most delicious chocolate chip cookies. Hint: It involves browning butter. If you've never done it, you should learn how! It's ridiculously easy. And your newly acquired butter browning skills will come in handy when you tackle these salted brown butter rice crispy treats from Smitten Kitchen.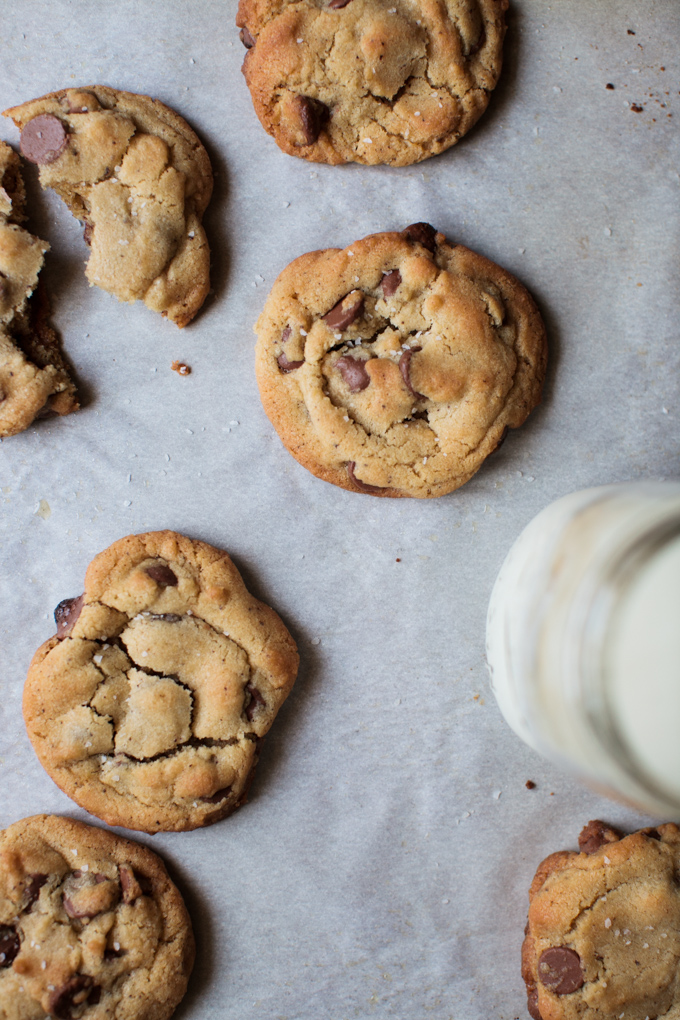 – How to roast garlic. A few weeks ago I roasted garlic for the first time. I had assumed I'd never need to roast garlic and that it was more work than it's worth. Oh man was I wrong. Roasted garlic is sweet and delicious – it loses that bite that raw garlic has and it's easily minced and mixed into sauces, spread on fresh bread, or eaten with a spoon (to keep the vampires away, of course.) How Sweet it Is has a great little tutorial for roasting garlic – check it out here!
– How to make homemade stovetop popcorn. It's simple and delicious and healthy. Enough said.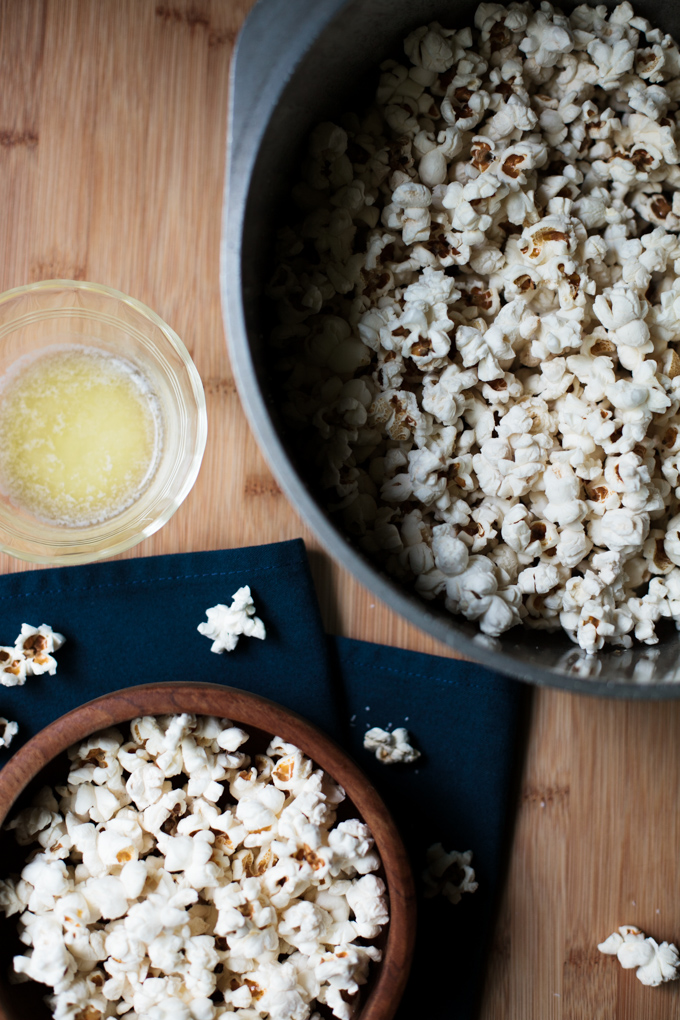 – Not all measuring cups are created equal. Did you know? Cups for liquid and dry ingredients actually measure slightly differently. If you're getting serious about something like baking, the science is important, and you should use dry measuring cups for things like flour and sugar, and liquid measuring cups for things like water and milk.
– How to make a simple homemade bread. We rarely bought bread this year – partly because we traveled so much we were hardly home long enough to get through a whole loaf of regular bread. And partly because this bread is easy to make, tastier than much of the stuff you get at the store, and contains no preservatives or weird ingredients. It's delicious so it'll disappear much quicker than a regular loaf of bread – you've been warned. A bread machine makes quick work of the bread dough, then you just let it rise in the pan, pop it in the oven, and enjoy the sweet aroma of fresh baked bread.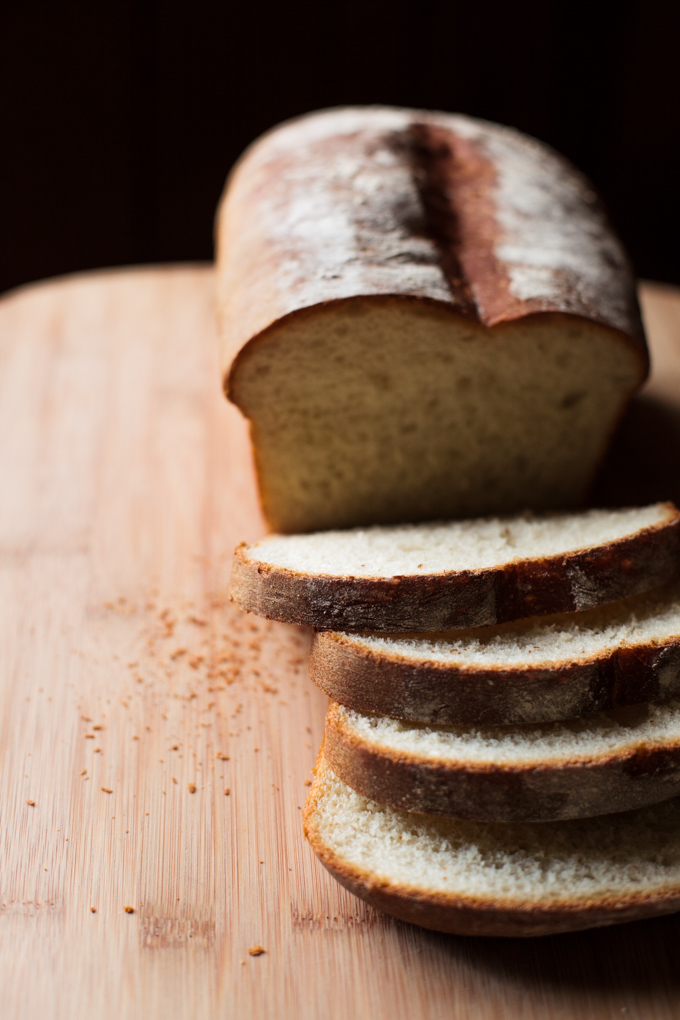 – How to make veggie burgers. This is one I'm still working on, so I want to throw it out there – do you have any great veggie burger recipes? I've tried this black bean burger from Saveur and this sweet potato burger from How Sweet It Is – both of them are delicious! We're still learning the best method for cooking each burger – how hot the pan needs to be, how much oil to use, whether to coat the burger patty in corn meal or flour or something else before cooking. That's the fun about experimenting in the kitchen – we're constantly adding new skills and new ideas to our repertoire.
– How to make risotto. This is another one of those dishes I thought would be more trouble than it's worth. But again, it's not too difficult – just requires patience and a lot of stirring. And lots of patience. Risotto is a great versatile dish to serve with veggies, a salad, chicken or steak. The first time I made risotto, it was a corn risotto made with Corona instead of white wine and it got stuffed in a poblano pepper and roasted in the oven – you can thank Deb Perelman's The Smitten Kitchen Cookbook
 for that. I'm currently working on refining a risotto dish to share here on the blog, but until then you should check out Shauna Niequist's risotto recipe over on her blog.
– Food that's in season really does taste better. This is the second year we've grown veggies in our garden and we continue to learn more about what each vegetable requires and when it comes into season. This knowledge helps us appreciate all the work that other people put into growing the majority of our food for us. It also helps us know what to look for at the grocery store so we can spend our money well, choosing what's in season because it'll be tastier and cheaper. There's nothing more delicious than a juicy tomato, picked fresh off the vine in the height of summer, sliced up, drizzled with balsamic vinegar, sprinkled with salt and pepper, and topped with mozzarella and fresh basil. I'm drooling just thinking about it. Whether you have your own garden or you get your fruits and veggies at the store, it's worth knowing what's currently in season so you can save money and eat food that's more delicious.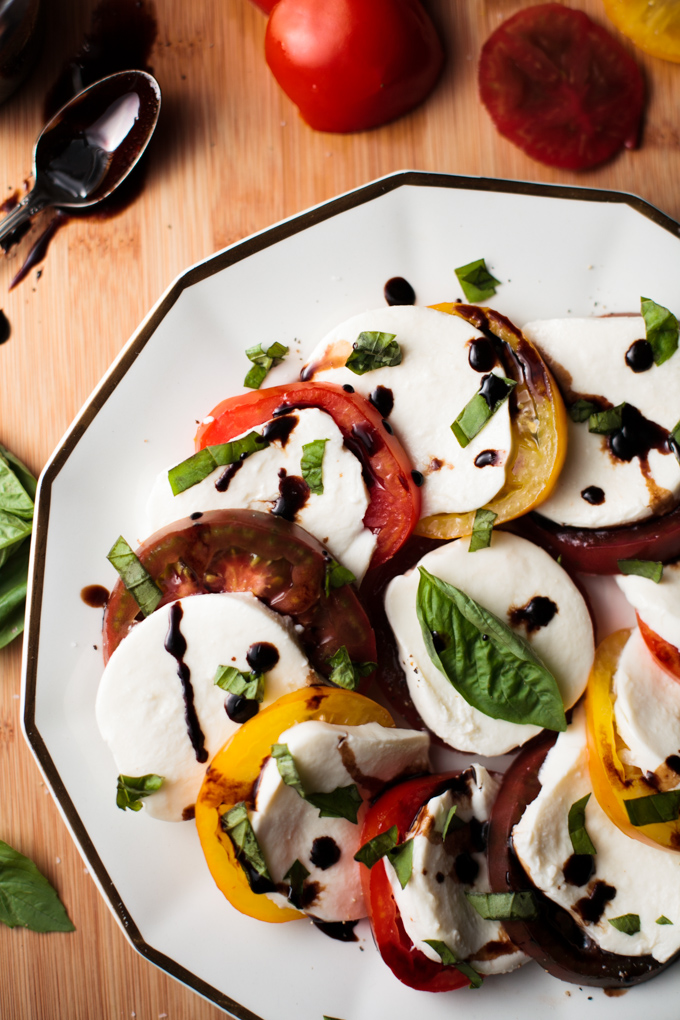 Did you learn anything new in 2014? What did you do that you're proud of? Add any new skills to your arsenal?
I'm not a huge fan of setting a New Year's resolution, because that always sounds to me like something I'm automatically going to fail at accomplishing. But I am a huge proponent of dreaming big, setting goals, and taking steps to achieve those goals, no matter what time of year it is. What are you hoping to do this coming year? Are you setting any goals for yourself? Where do you want to see yourself one year from today?
As we move into 2015, I'm stoked to continue learning new recipes and new cooking techniques. I'm hoping to plan our garden soon and get started earlier in the season than I usually do! Some days I dream of having land, growing lots of our own food, having chickens and goats and bees, making our own cheese and honey, and creating a beautiful space for others to get away from it all and to rest and relax. But we're not there. And I'm not sure if that's ultimately where we'll end up.
But today, in this place and in this time I can take small measures toward those dreams. I can learn more about growing our own food, I can appreciate the work that goes into it, make meal plans, shop smart and in-season, and truly savor each meal and each moment with my husband, my family, and my friends. I may not set a New Year's resolution, but I'm happy to name my goals and take steps toward them.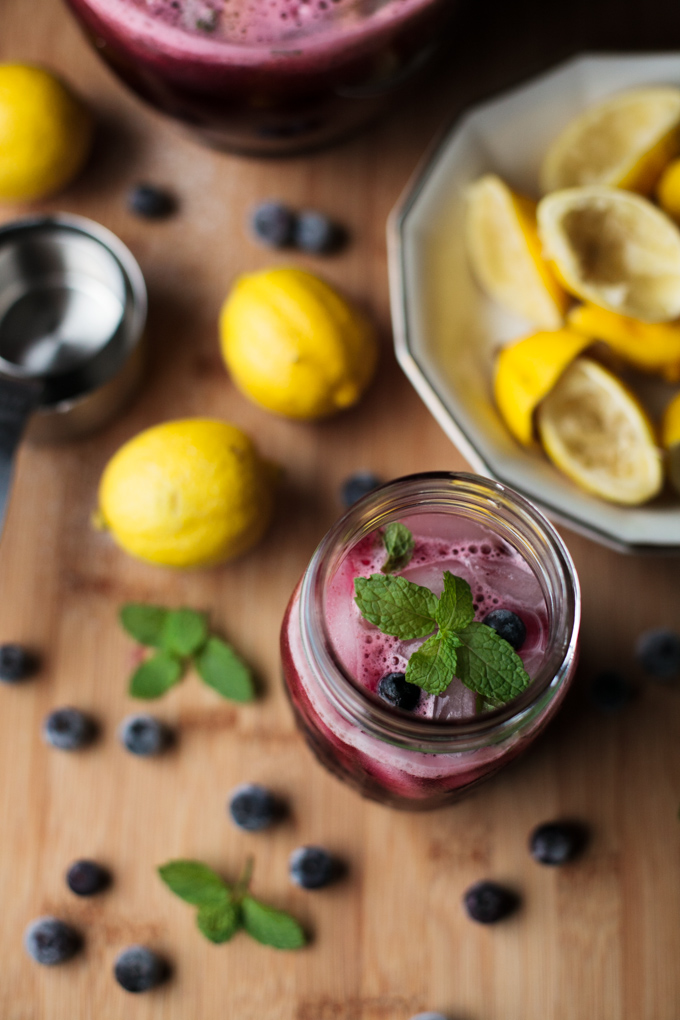 Blueberry Lemonade recipe can be found here!
This post contains affiliate links, but all opinions are my own.